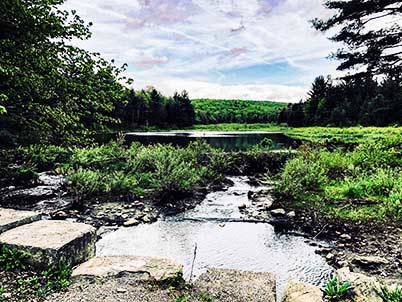 In this month's Editorial: a number of reflections on the maintanance of beaver dams in relation to the maintanance of the IDOCDE website, a note on the perception and evaluation of knowledge, and a few bits about the approaching 7th IDOCDE symposium
Tracing Forwards ––––––––
intersecting (somatic) legacies and future (art) practices.
We hope this Editorial finds you well and we hope to see you at the 7th IDOCDE symposium!!!
with love and devotion,
pavleheidler for Team IDOCDE
Food For The Day
Featured IDOCs

My glossary of personal terminology
A personal glossary created during Mind The dance residence in Vienna, July 2018, inspired by "Glossary of personal Terminology" by Bertha Bermudez Pascual / Mind The Dance publication
By [Multiple Creators]
2018.07.27

1

1472

Questions which arrised during the MTD Residency BODIES AS R...
During the 3 days of our residency we created questions from our writings, embodyments and dancings.
By [Multiple Creators]
2018.07.30

0

1144

Latest IDOCs