Dear Member of the IDOCDE Community,
we are proud to announce that the IDOCDE project REFLEX Europe has been selected by the Austrian National Agency Erasmus+ Education in the category Strategic Partnership as one of the top five projects (out of five hundred in competition).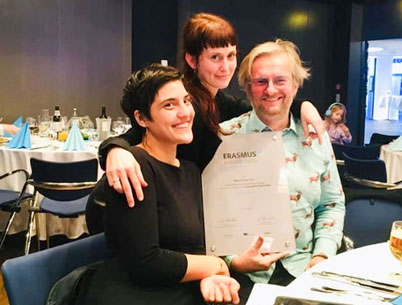 To find out more about the award and the ceremony, please take a look at the newest issue of the IDOCDE Editorial, where you will find a link to Defne'a detailed report from the award ceremony.
May this holiday season inspire!
pavleheidler for Team IDOCDE
Food For The Day
Featured IDOCs

My glossary of personal terminology
A personal glossary created during Mind The dance residence in Vienna, July 2018, inspired by "Glossary of personal Terminology" by Bertha Bermudez Pascual / Mind The Dance publication
By [Multiple Creators]
2018.07.27

1

3077

Questions which arrised during the MTD Residency BODIES AS R...
During the 3 days of our residency we created questions from our writings, embodyments and dancings.
By [Multiple Creators]
2018.07.30

0

2662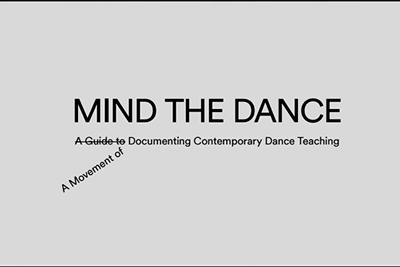 MIND THE DANCE
is a collection of essays, manuals, scores, exercises, and maps; giving voice to a multitude of stances, ideas, and applications in and around documenting movement. It aims to motivate and empower the reader-teacher-artist to use creative documenting to enhance their teaching and artistic practice.
Latest IDOCs