As our world keeps getting crazier, as idocde calenders are overlapping with many meetings and tasks (Yes, "Mind The Dance" is getting ready and the Symposium Team is about to meet!) Let's take a breath of break to hear Kussmaul's reflections on this time around in our March editorial.

Food For The Day
Featured IDOCs

The Use of Uselessness - Documentation
The Use of Uselessness - Documentation. IDOCDE 2016 began with a participatory ritual, a Slow Race with little buckets filled to the brim with water. This was followed by a performance l...
By
Claudia Kappenberg
2016.11.10

0

416

Somatic Generosity - Documentation
Somatic Generosity aims to make a place for explorations of vulnerability, empathetic listening and subjective awareness. Being witnessed in vulnerability grows our ability to experience and...
By
Deirdre Morris
2016.11.09

0

397

Capacity of language - Interview with Frey Faust
As part of the REFLEX research on documenting contemporary dance, Ulla Mäkinen will interview Frey Faust and discuss his work with Axis Syllabus and his approach to documenting. This inte...
By [Multiple Creators]
2016.05.05

0

840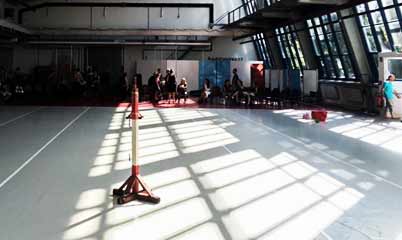 Thank you for your rich and creative proposals for our 5th IDOCDE Symposium. Now its our team's challenge to find a great combination of propositions to live up to the expectations created in past symposia. Here we go again - keep following the news
here!
Latest IDOCs

Proposal for Symposium 2017 – Living Legacies : Mapping Ou...
This idoc contains Colleen Bartley's proposal for IDOCDE Symposium 2017
By
Colleen Bartley
2017.03.01

0

116