We have come to the end of the 4th IDOCDE Symposium with Romain Bigé's touching lecture. Luckly our fruitful conversations with Romain -on documentation and dancing- has not come to an end! Here is another thought full writing from him… Hopefully we will all continue reflecting together following this valuable editorial...
Food For The Day
Featured IDOCs

Capacity of language - Interview with Frey Faust
As part of the REFLEX research on documenting contemporary dance, Ulla Mäkinen will interview Frey Faust and discuss his work with Axis Syllabus and his approach to documenting. This inte...
By [Multiple Creators]
2016.05.05

0

244

The Legacy Project Premiere
The Legacy Project; what is to become a publicly available collection of video documents made by individual participants documenting lineages of valuable lessons learned.
By [Multiple Creators]
2016.05.09

0

250

Work to be Discovered - Interview with Nancy Stark Smith
As part of the REFLEX research, the focus of this conversation with Contact Quarterly's co-founder and co-editor Nancy Stark Smith is on the importance of this dance & improvisation journal...
By
Defne Erdur

2016.06.23

0

196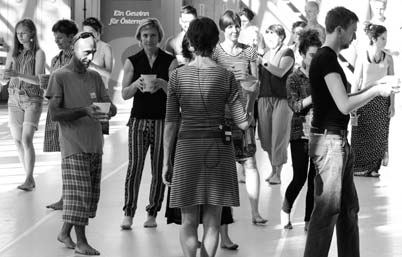 The documents of the various workshops and events will be uploaded over time. You can find them collected in the
IDOC Folder
.
Latest IDOCs