This month's IDOCDE Editorial, is written by Anouk Llaurens. Visiting ideas around documentation and teaching she shares her wish for the times a head of us. A "wish to create a kind of documentation that makes space for the new and addresses disappearance, oblivion and death as a creative act and a survival necessity." Traveling in time and ideas of Julien Bruneau, Marcel Broodthaers, Krishnamurti to Abu Ali she welcomes us towards the 21st is the winter solstice: "Life is a process and after the dark time, light comes back."
Food For The Day
Featured IDOCs

Olim Lacus Colueram
A theory in separate parts, revisiting notions of public decency and 21st century Egyptian dance... This article is an extended version of the presentation that was realized by Adham Hafez d...
By
Defne Erdur

2017.07.31

2

635

The Human Movement Alphabet
The Human Movement Alphabet proposes a universal writing system for describing, documenting, evaluating and composing the movement patterns and possibilities of the human body. By default, t...
By [Multiple Creators]
2017.05.24

2

962

DERVISH TANGO
Spinning with partner is absolutely a great opportunity to discover about the reflexes and behaviours of the shallow ME while communicating! Constantly contacting our partner in different fo...
By
Ziya Azazi
2017.05.10

0

914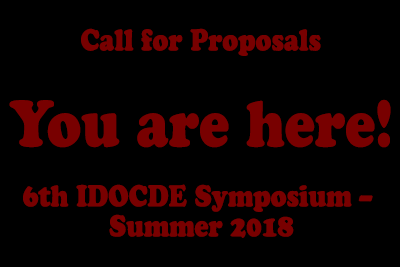 IDOCDE invites contemporary dance practitioners, dance and movement educators, researchers, theoreticians and other practitioners contributing to this field to submit "motivation letters" for the 6th IDOCDE Symposium! Deadline February 15th, 2017. More about the
Symposium
and about the
Call for Proposals 2018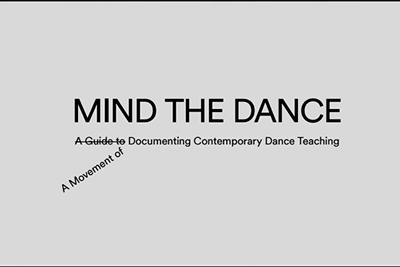 More about
MIND THE DANCE
and more about
MIND THE DANCE Labs
Latest IDOCs

[fra]

La circulation / the circulation
Gérer le stress quand une forme écrite est perturbée, développer sa créativité instantanée Dealing with the stress along a written form, working on his instantaneous cretivity. Do...
By
Virginie Dejeux
Today 14:34

0

1

why compromise. mind the dance. CHAPTER 7
A personal way of documentation in several chapters by Márta Ladjánszki (H) Translation by Zsolt Varga Connected to: Performative bookbinding of the Mind the Dance publication and Eco...
By
LADJÁNSZKI MÁRTA
2017.11.08

0

243