Read in the latest editorial observations made during the first, formative year of The Legacy Project and news regarding the 2017 IDOCDE Symposium!!! This editorial was written by Pavle Heidler.

Food For The Day
Featured IDOCs

The Human Movement Alphabet
The Human Movement Alphabet proposes a universal writing system for describing, documenting, evaluating and composing the movement patterns and possibilities of the human body. By default, t...
By [Multiple Creators]
2017.05.24

1

141

DERVISH TANGO
Spinning with partner is absolutely a great opportunity to discover about the reflexes and behaviours of the shallow ME while communicating! Constantly contacting our partner in different fo...
By
Ziya Azazi
2017.05.10

0

179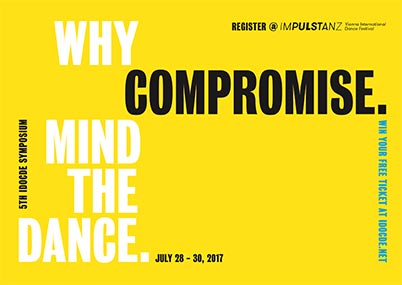 In order to enter The Lottery, please go to the IDOCDE forum topic LOTTERY TO WIN FREE ACCESS TO 2017 IDOCDE SYMPOSIUM (
link
) and answer the following question: What do you expect from this year's Symposium? (recommended length of answer: short, between 3 and 99 words) Entrance must be done before July 15th. Three winners will be announced shortly thereafter. Good luck!
Latest IDOCs