As Symposium Team is gathering to go into the depths of the well received proposals and create the frame of the 6th IDOCDE Symposium, our amazing project coordinator Eszter Gal writes this months editorial for us. She is reflecting on the importance and relevance of "laying out the ground, discussing the essence of the issue, guiding the focus towards self search, giving space to discover an already "cleared out" pathway and have new ones is actually a very useful way of turning people attention to documentation." She does it so poetically revisiting the "here and now" of Outokumpu-Finland February, priming our enthusiasm for the summer symposium encounters.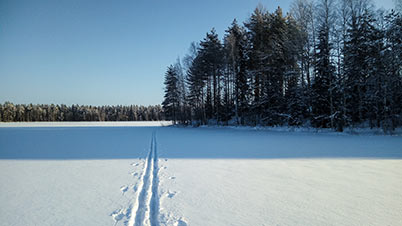 With the IDOCDE Editorials we wish to bring you the most recent updates and news from across Europe on a monthly basis. Writers of the Editorials are MINDTHEDANCE researchers coming from IDOCDE's partner-institutions and Team IDOCDE aka Staff Members. Each month a different person takes the initiative to write about the state of their research, most recent ongoings in their homelands relating to any topic that might influence the life of a dancer. These might include updates regarding the socio-economic, or political climate, institutional or freelance opportunities or the lack thereof, etc. We hope you'll find your way to the IDOCDE Editorial.
Food For The Day
Featured IDOCs

Olim Lacus Colueram
A theory in separate parts, revisiting notions of public decency and 21st century Egyptian dance... This article is an extended version of the presentation that was realized by Adham Hafez d...
By
Defne Erdur

2017.07.31

2

981

The Human Movement Alphabet
The Human Movement Alphabet proposes a universal writing system for describing, documenting, evaluating and composing the movement patterns and possibilities of the human body. By default, t...
By [Multiple Creators]
2017.05.24

2

1296

DERVISH TANGO
Spinning with partner is absolutely a great opportunity to discover about the reflexes and behaviours of the shallow ME while communicating! Constantly contacting our partner in different fo...
By
Ziya Azazi
2017.05.10

0

1230