Here in our latest editorial, we peek in to the work of Bertha Bermudez within the REFLEX project. She invites us to take a moment to contemplate on what we say, how we say what we move and are moved by… Read on, reflect inwards and outwards, and get ready to discuss before we meet this summer!
Food For The Day
Featured IDOCs

The Use of Uselessness - Documentation
The Use of Uselessness - Documentation. IDOCDE 2016 began with a participatory ritual, a Slow Race with little buckets filled to the brim with water. This was followed by a performance l...
By
Claudia Kappenberg
2016.11.10

0

524

Somatic Generosity - Documentation
Somatic Generosity aims to make a place for explorations of vulnerability, empathetic listening and subjective awareness. Being witnessed in vulnerability grows our ability to experience and...
By
Deirdre Morris
2016.11.09

0

499

Capacity of language - Interview with Frey Faust
As part of the REFLEX research on documenting contemporary dance, Ulla Mäkinen will interview Frey Faust and discuss his work with Axis Syllabus and his approach to documenting. This inte...
By [Multiple Creators]
2016.05.05

0

948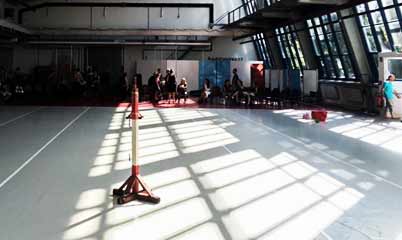 Thank you for your rich and creative proposals for our 5th IDOCDE Symposium. Now its our team's challenge to find a great combination of propositions to live up to the expectations created in past symposia. Here we go again - keep following the news
here!
Latest IDOCs

The Magical Poetry of Everyday
During the 4th IDOCDE Symposium, as part of REFLEX OUTREACH, we have shared some scores and thoughts around artistic documentation. We have shared post cards, we have put up posters and we...
By [Multiple Creators]
2017.03.29

0

120